The word "vegan" typically applies to diet, but recently, "vegan" is a buzz word in the beauty and cosmetics category and it's on the rise. According to a 2017 beauty trends report by Google, searches for vegan skin care products in the U.S. have grown by 83 percent year-over-year since 2010. This has also translated into sales. An article by Fast Company highlights this growing trend, reporting that natural or botanically-derived skin care products now represent the largest combined share of skin care sales, and while synthetic beauty products are on the decline, the natural skin care segment is expected to grow.
What exactly are vegan skin care products?
For skin care products to be vegan, the ingredients must be derived from plants instead of animal products or by-products. At Bonvera, we produce a proprietary line of vegan, cruelty-free skin care products called Luebella. The ingredients in this skin care system are plant-based and all-natural.
Why is it important to choose a vegan skin care line?
Think about this: Skin absorbs 60 percent of any products applied to it—which means any products with harmful chemicals are being absorbed. There is evidence that certain ingredients in skin care items are linked to health concerns. Parabens and phthalates are found to be endocrine disruptors linked to an increased risk of breast cancer. With Luebella, we provide our customers with the peace of mind that any of our products applied to their skin are safe and non-hazardous.   
Are vegan products just as effective?
Vegan or plant-based skin care products actually provide better results than animal-based products. Plant-based products have more vitamins and minerals and tend to be gentler on the skin. That's why the Luebella skin care system is safe and effective for all skin types—even sensitive skin.
Are vegan products ever tested on animals?
No, vegan products like Luebella are 100 percent cruelty-free and never tested on animals. For people who care about the impact on their bodies, the environment and on animals, a vegan skin care regimen is an excellent choice.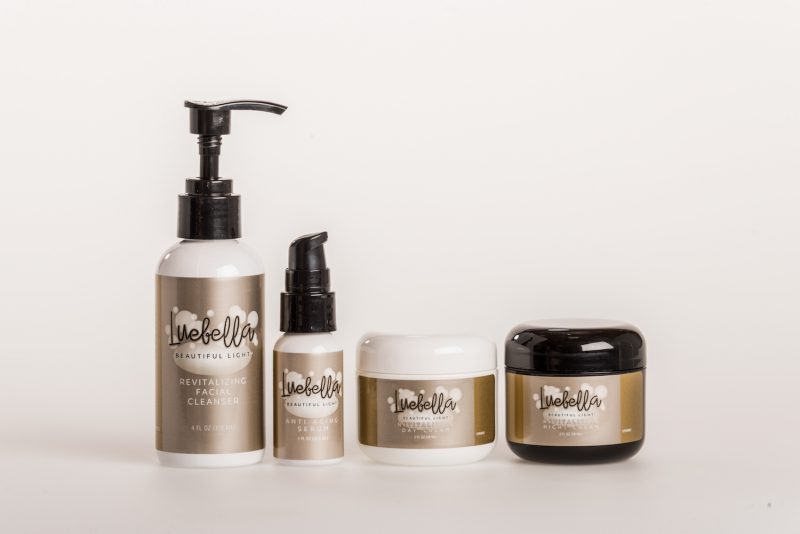 What are the key ingredients in Luebella?
Luebella's skin care regimen has four products with these primary, vegan ingredients:
To learn more about Luebella and to purchase a Luebella skin care system today, talk to your Bonvera entrepreneur. If you don't have a Bonvera associate, contact customer service to get connected.