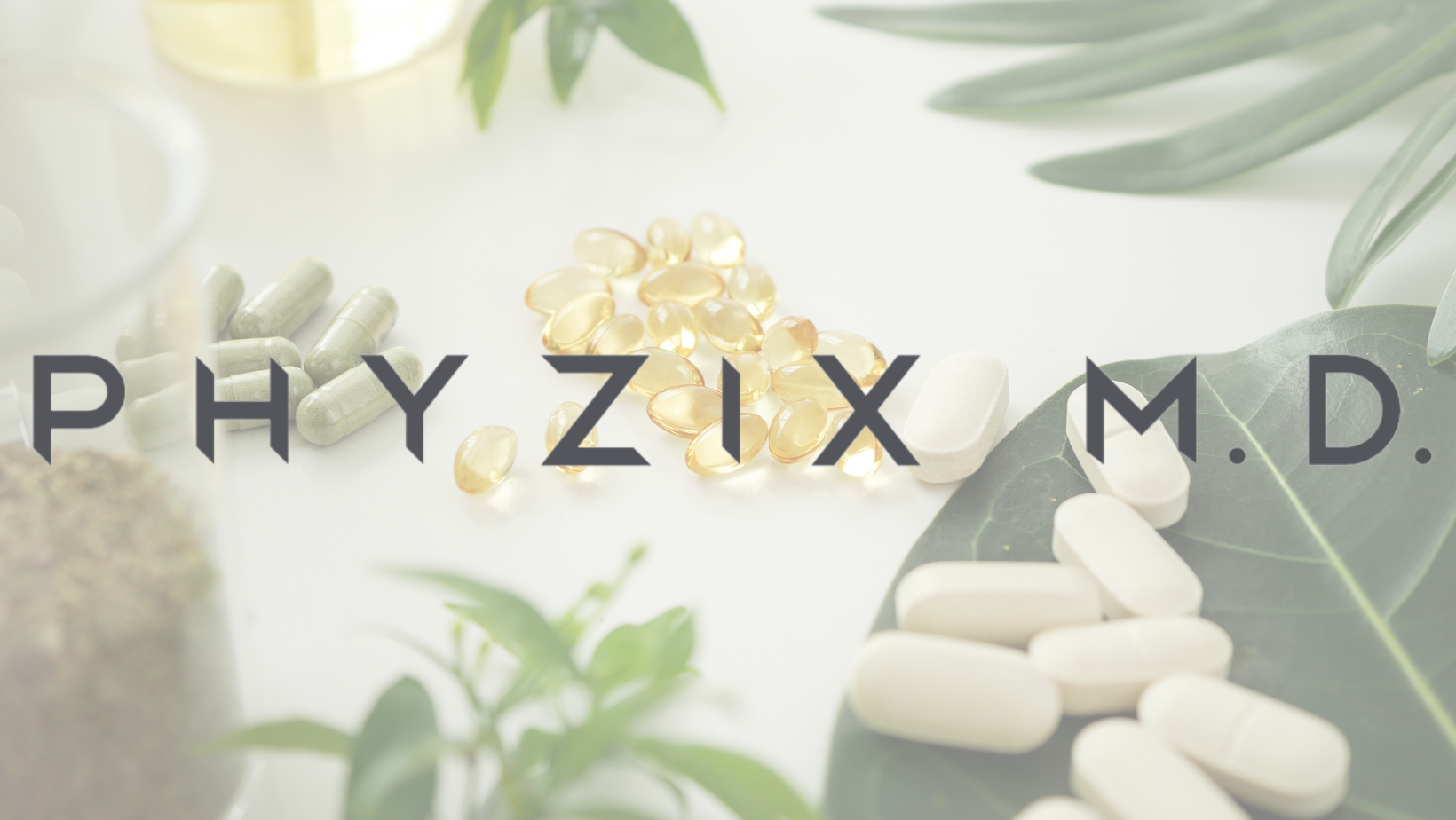 The Phyzix MD line of products was formulated to provide nutritional support through science-backed vitamins, supplements, and protein powders made from highly bioavailable ingredients. With an emphasis on supporting overall health, Phyzix MD offers a range of products to help customers live healthy and happy lives. Every product in the Phyzix MD line is organic, vegetarian, and certified by a third-party.
Hear the why behind this line with Medical Director, Dr. Jeff Davis, below.
---
Not sure where to start?
The foundation of basic health starts with key nutrients and vitamins. These are several great basics to start with!
---
Need support with sleep, cognitive function, and managing stress?
Calm & Clear is made with a patented magnesium supplement to help magnesium cross the blood brain barrier, which helps support clear thinking, manage stress levels, and support restful sleep.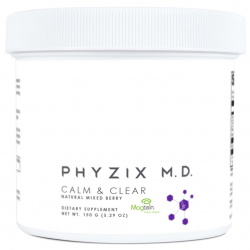 Calm & Clear – Mixed Berry
If you are experiencing fogginess, high levels of stress, and in need of a better night's sleep, Calm & Clear can help. Mixed Berry flavor is sweet.
LOG IN

To Purchase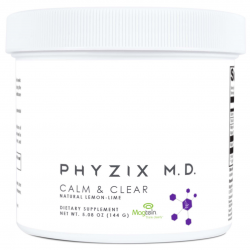 Calm & Clear – Lemon-Lime
With patented magnesium for calming support and optimized brain health, Calm & Clear helps with cognitive function, managing stress, and sleep. Lemon Lime is tart in flavor.
LOG IN

To Purchase
---
Looking for immune support?
Phyzix MD carries a variety of supplements that can support a healthy functioning immune system.
---
Want improved energy levels?
EnergyStix are made with vitamins, antioxidants, and electrolytes to help you stay energized throughout the day!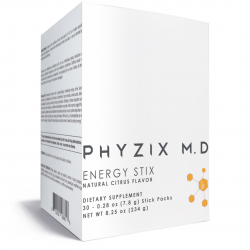 Energy Stix – Natural Citrus
Transform your water with this great-tasting, revitalizing energy drink with B vitamins, electrolytes, and antioxidants in Natural Citrus flavor!
LOG IN

To Purchase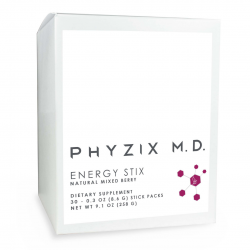 Energy Stix – Natural Mixed Berry
Add one of these energy stix to your water, and this natural mixed berry powder with vitamins, electrolytes, and antioxidants will energize and refresh you!
LOG IN

To Purchase
---
Got picky eaters?
Many kids (and adults) aren't getting the nutrients they need everyday due to diet choices. With multivitamins and nutrient rich protein powders, you can add in more vitamins, minerals, and protein to your daily diet (and your kiddos!).
---
Ready to lose weight and detox?
There's a 10 day cleanse program complete with protein powder, supplements, and
cleanse guide to help reset the body, decrease sugar intake, lose weight, and increase energy.
---
Every product made for your good.
Every Phyzix MD product is organic, vegetarian, and third-party tested. We know many of these products are used by the whole family, and we don't take that lightly. Thank you for entrusting the health of your family with us. We're making products good for you and the whole family.
Your future starts with your health today. Choose wisely.