Made by Bonvera, the At Home line of household products are designed with you in mind. We formulate each product with care from restoring your hair to cleaning your home. With Bonvera At Home, you can BE at home with products you love and products you can trust, especially with some of our newest products like shampoo, conditioner, and laundry detergent.
Bonvera At Home Shampoo is made to preserve the health of your hair. Without sulfates, silicones, or parabens, this shampoo is protein enhanced to help your hair stay strong and hydrated. With a coconut scent, this shampoo adds nourishing vitamins and antioxidants to preserve moisturization from the scalp to the cuticle.
Made with a high dry weight, we put meaningful ingredients with meaningful percentages into this shampoo while still keeping this shampoo affordable for everyday use.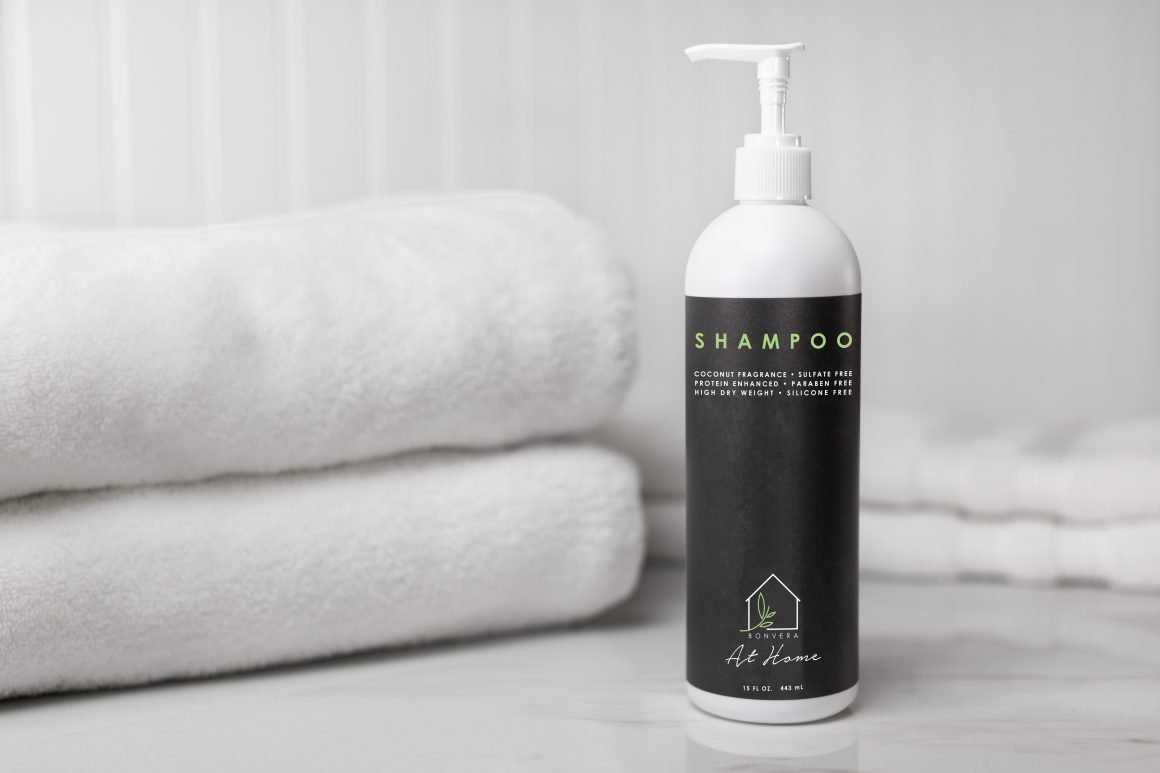 Bonvera At Home Conditioner is made to help your hair shine, stay volumized, and hydrated after using it. With a coconut fragrance, it adds proteins and moisture to your hair while keeping it soft to the touch. Made with fatty acids and proteins, this conditioner helps detangle and moisturize your hair. It's also formulated to give a smooth, soft feeling while reducing static with enough moisture for hydrated follicles.
Did you know? If you get your hair colored or highlighted, there are two things that wash your color out. That includes hot water and lack of proteins. If you wash your hair with cold water and use products with added proteins, your color or highlights won't wash out and will last longer.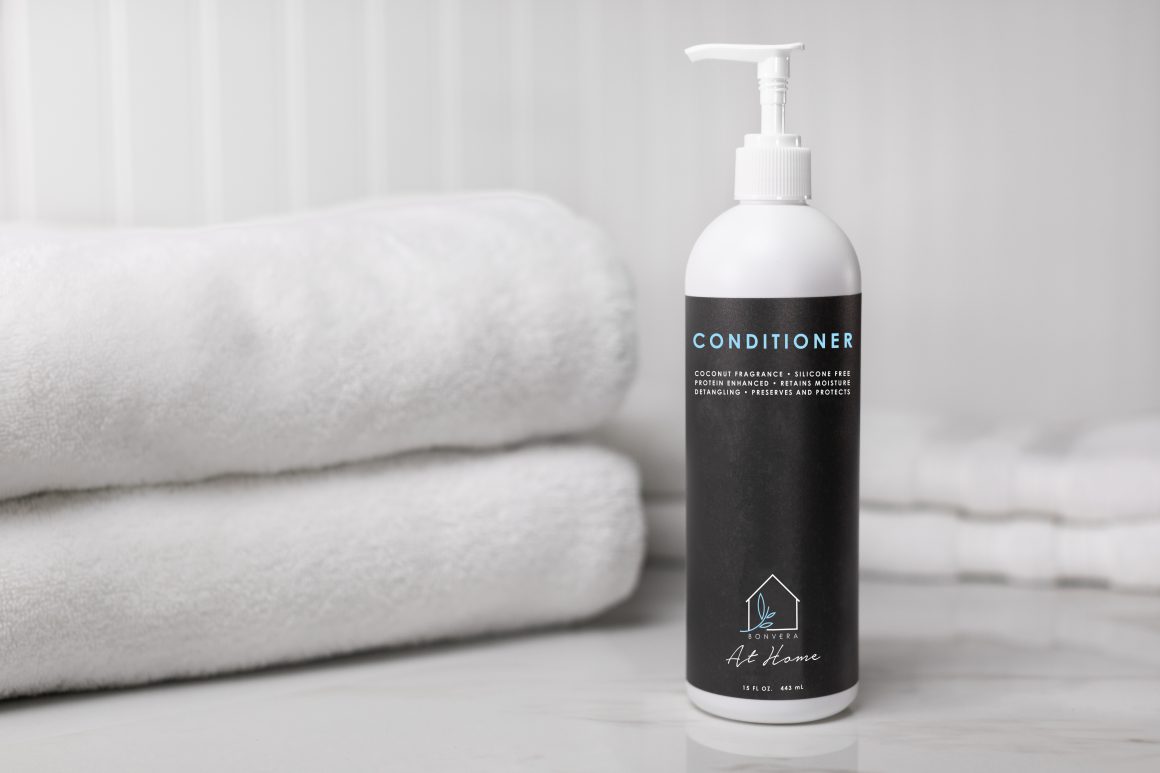 Bonvera At Home Laundry Detergent is made with a combination of ingredients designed to break down surface tension and cleanse your washing water. With this unique blend, this laundry detergent will clean the water in order to break down the oils and grime on your clothes. Made for high efficiency machines, it has a lovely lavender scent that will rinse away the daily grime for up to 30 loads of laundry.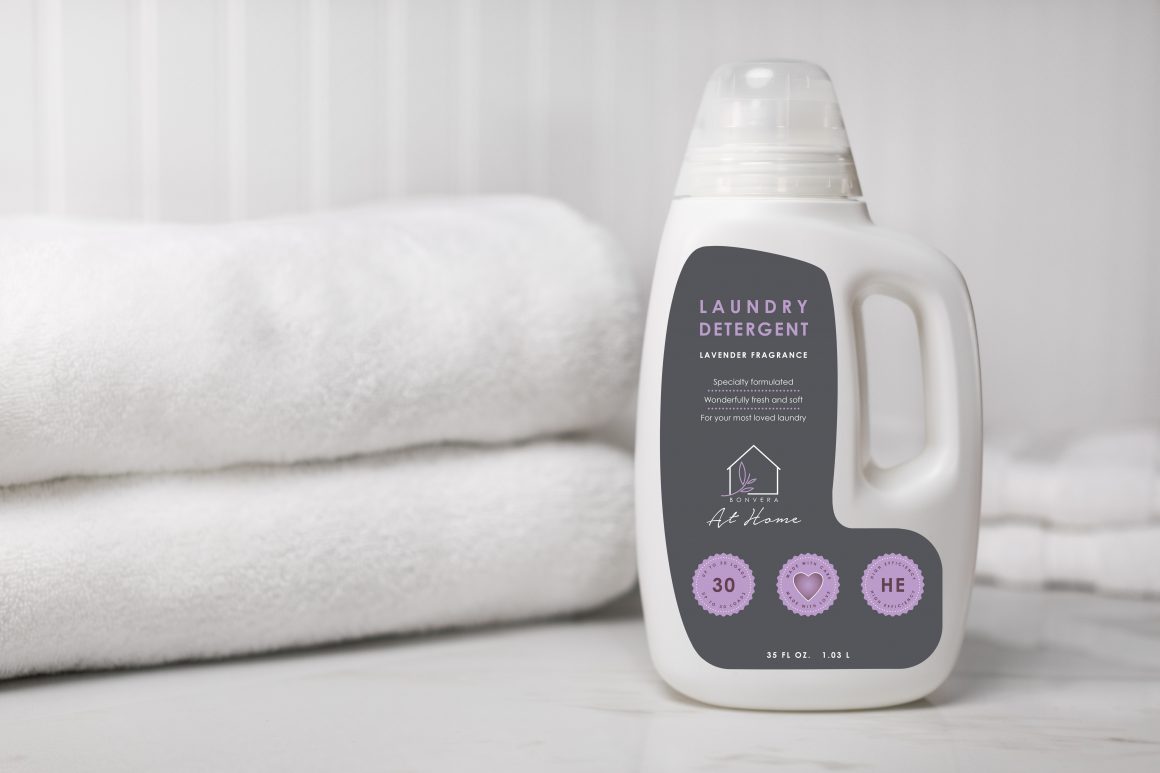 Your hair will be on fleek. Your clothing will be well washed. You'll earn BV while building your business. What more can you ask for? We're so pleased to bring these new everyday household and personal hygiene items to the Bonvera family. Talk to a Bonvera entrepreneur today about purchasing.