Known as one of nature's best kept secrets, moringa has been taking over the health and wellness scene. This powerful superfood is packed with vitamins and minerals. Its unique characteristics to fight cancer, reduce inflammation and minimize the risk of heart disease and stroke set it apart from the average plant. It's so powerful, we've used it in Kutano Memory & Focus for a boost in brainpower and memory, in Daily Nourishment Meal Replacement Shake for weight loss and quick energy, and in one more product we're launching — Kutano Moringa Plus, 100% pure moringa powder! Discover the top 3 things to know about the benefits of this powder, how to use it and its impact.
Moringa's many benefits
Moringa powder is quickly becoming a popular way to consume and use moringa in your everyday life. After discovering this superfood growing in areas of India as well as parts of Sub Saharan Africa, moringa has been in high demand in local health stores as well as huge national grocery outlets. It's because moringa, depending on the serving size, contains dense nutrients and high amounts of antioxidants and minerals. For example, in 100 g of dried moringa leaves, there is 9x the protein of yogurt, 10x the vitamin A of carrots, 15x the potassium of bananas, 17x the calcium of milk, 12x the vitamin C of oranges, and 25x the vitamin C of spinach. This is also serves up only 6 net carbohydrates and 2g of fiber. It's clear to see why it's called a superfood!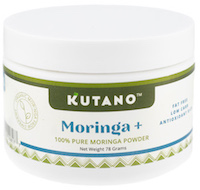 Not to mention, the antioxidants in moringa also help lower blood pressure and balance blood sugar levels, which helps lower the risk of heart disease and diabetes. Its abundance of vitamins also means that it helps your eyesight, strengthens your hair and nails, prevents cancer cells from developing, and helps with digestion and stomach issues. That's just the beginning, moringa's wholesome properties allows it to holistically treat your body better.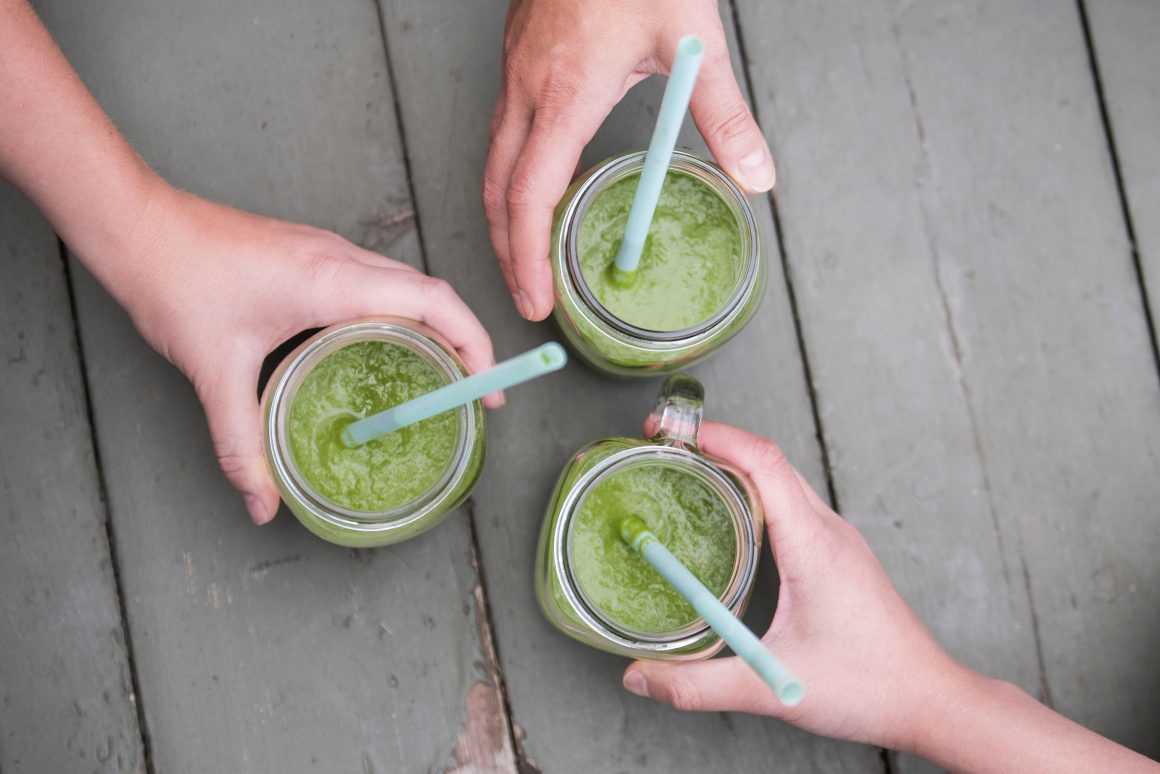 Practical ways to use moringa powder
Moringa Plus is simply moringa leaves ground into a fine, scoopable powder. This scoopable green powder can be used in many ways, and it's never been easier to add extra nutrients to your meals.
Need an extra source of vitamins in your smoothie? Blend it together with fruit and spinach. Want a tasty protein shake? Mix in some moringa powder with fruit, chocolate protein powder and milk. Or if you need a healthy dose of minerals in your breakfast routine, add in some granola, moringa powder and honey to your yogurt. But, that's not all. You can also incorporate it into your favorite party dips, casseroles, salad dressings and more.
That's the convenient aspect of moringa powder — it's easy to add in to any of your recipes in your daily life! Knowing this, we developed a Moringa Plus recipe book that comes with your scoopable powder to make using this product simple, easy and delicious in your everyday cooking. Find it on our website when you shop Moringa +.
Your purchase is meaningful
This moringa powder isn't just any moringa powder. You can't find moringa powder like this on the shelves at the grocery store or local health store. Sure, you can find similar moringa powder, but you can't find moringa powder that's been grown by farmers in Zimbabwe and Malawi that live a future of hope because of that moringa.
That's another unique, distinctive quality of our Moringa Plus is our partnership with I Was Hungry. In every purchase of Kutano moringa products, a percentage of these profits from moringa sales goes back to I Was Hungry training centers and Crown Financial Ministries, the overarching ministry that supports I Was Hungry.
Our moringa is grown and harvested by farmers in Africa that receive world-class training on sustainable agriculture practices to help them learn to steward their finances and resources well, which in turn allows them to overcome poverty and provide food for their families as well as their communities. It's estimated that one farmer that has went through the I Was Hungry training will tell 10 other people about their world-class training program.
Hope multiplies and lives are changed forever because of this program. Poverty and world hunger will be diminished with this partnership.
To purchase Kutano's newest product, Moringa Plus, talk to your Bonvera entrepreneur. If you don't have one, contact our customer service team at support@bonvera.com or call (316) 260-2225 to get connected to one in your area.