At Bonvera, we are all about creating world-class products for our entrepreneurs and our customers. Our newest Kutano moringa product is just that. We've taken the power of moringa, a rare superfood, and we've created a delicious moringa bar that's nutritious and good for you. We've upped the snack game with this new product, Kutano Refuel Moringa Energy Bar.
Nutrient dense energy.
This new bar made with the superfood moringa is so nutrient dense. Listen to this. In just one 100g serving of dried moringa leaves, there is 9x the protein of yogurt, 10x the vitamin A of carrots, 15x the potassium of bananas, 17x the calcium of milk, 12x the vitamin C of oranges, and 25x the vitamin C of spinach. With the goodness of moringa, this bar is 30% denser than our previous energy bars. So don't let this bar fool you. It may be small in size, but it's abundant in vitamins and minerals that your body needs to refuel and reenergize.
Just 210 calories, this moringa energy bar has 11 grams of protein, 35 milligrams of sodium, 22 grams of carbohydrates, 7 grams of fiber, and 8 grams of sugars. Compared to other energy bars on the market, this bar is high in fiber with very low sodium and no artificial sweeteners. Many other energy bars out there have chocolate or yogurt coating as the label's first ingredient. Additionally, though 22 grams of carbohydrates may look like high, none of those carbohydrates are sugar carbs. They come from a vegetable source in the pea protein, which tends to be higher in carbohydrates. However, that pea protein allows this bar to be vegan and plant-based!
Good source of protein.
Kutano is made with vegan protein sources. Combining pea protein and moringa, Kutano Refuel provides 11 grams of protein that's clean, efficient, and easily metabolized by the body. Plus, this vegan protein is Kutano Refuel's first ingredient, not sugar like many other energy bars out there.
Clean eating.
Kutano Refuel is vegan, peanut free, gluten free, and GMO free. But that's not all. This bar is also soy free, high in fiber, low in sodium, and made with no artificial sweeteners.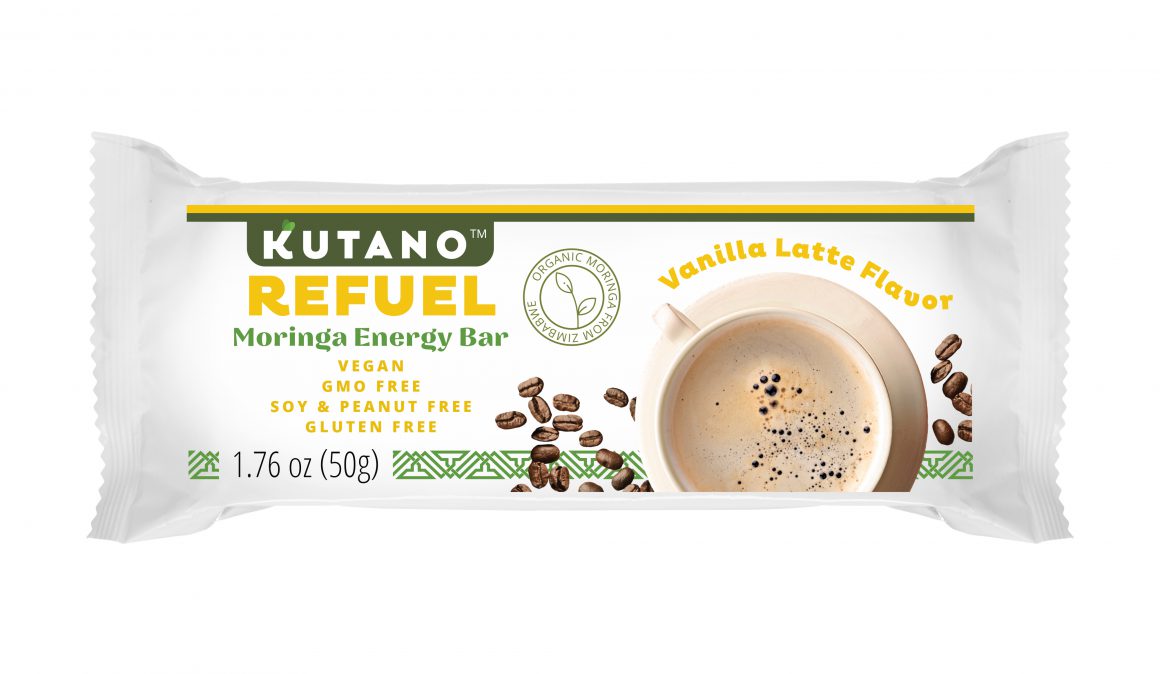 Tasty and convenient.
Kutano Refuel comes in two tasty and delicious flavors — Chocolate Brownie and Vanilla Latte. These tasty protein bars taste like decadent indulgences, but they're so nutritious. Skip the guilt and up your snack game with these delicious moringa bars. In fact, these aren't just a healthy snack. These are great for refueling after a workout, or a great way to grab breakfast on the go.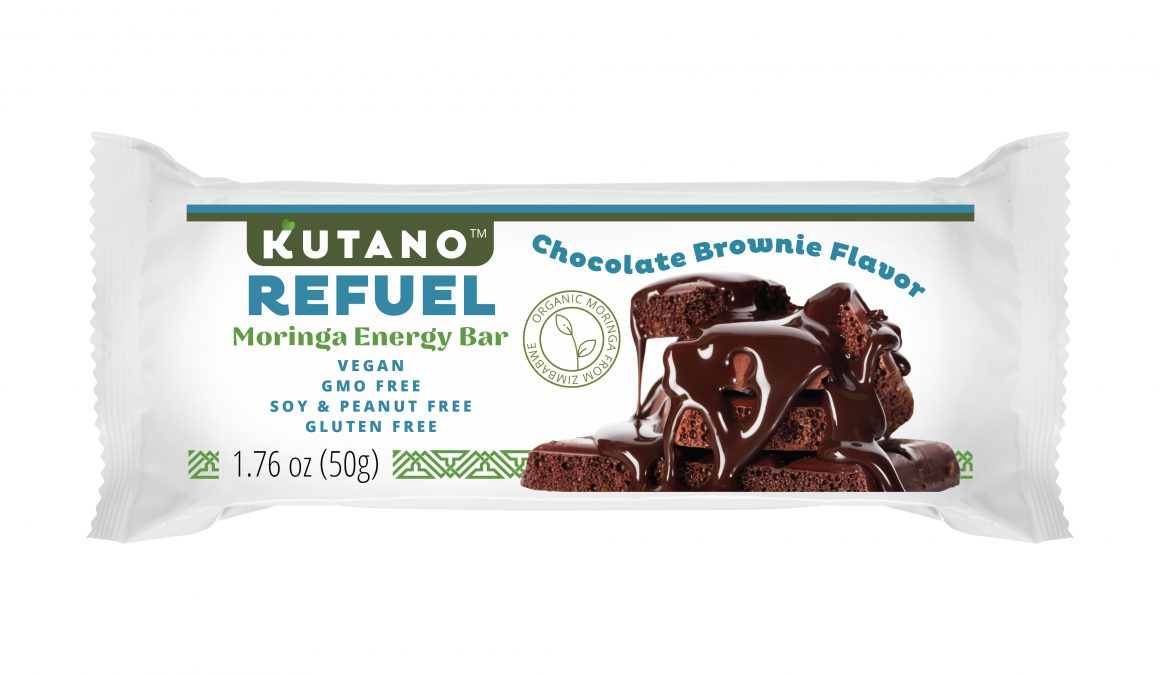 The tough question is which flavor is your favorite? Our staff couldn't decide. We were completely torn because both flavors are so luxurious.
Hand grown hope.
In case you haven't heard, our Kutano product line contains the superfood moringa hand grown by farmers in Zimbabwe. These farmers are part of a training program put on by an organization called I Was Hungry. This world-class training program teaches these farmers sustainable agriculture practices. We've partnered with I Was Hungry to provide a marketplace for this moringa, while having a percentage of these profits go back to these training programs.
We've heard countless stories of how these training programs impact these farmer's lives. Many of these farmers are women who are the sole providers for their families. With this training program, they not only learn how to grow their own food, but they also learn how to sell the surplus at a profit. They learn how to steward their resources responsibly, and they learn how to share what they learn with others. Most importantly, they are given hope. Hope to provide for their families, hope to change their communities, hope to teach future generations, and hope for a nation.
A bar above the rest.
Compared to our Phyzix Vanilla and Chocolate wafers, Kutano Refuel bars are a bar above the rest. Just see for yourself in the table below.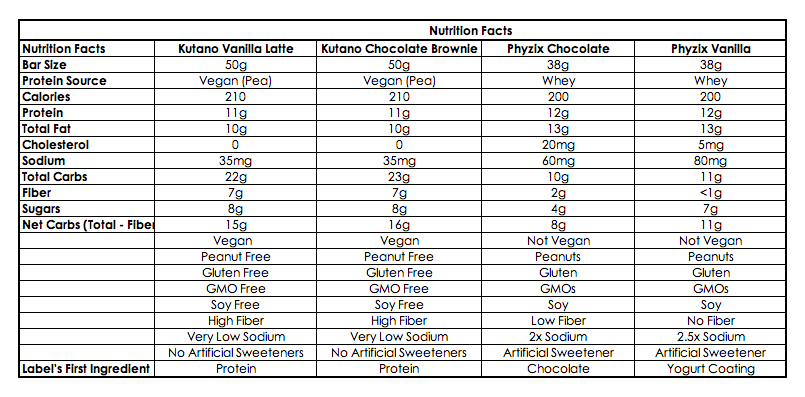 It surpasses other moringa bars on the market because of its superior nutrition, decadent taste, and meaningful cause behind it. Refuel with Kutano's newest moringa bar. It won't disappoint. Learn more about our hearts behind Kutano, and our additional Kutano products including Memory & Focus moringa capsules, Daily Nourishment Meal Replacement Shake, and Moringa Plus, pure moringa powder. Purchase today with your Bonvera entrepreneur, or get connected to one by emailing support@bonvera.com or calling (316) 260 – 2225.