In these uncertain times, Bonvera has continued to seek out new partnerships. We're proud to announce we have a new partnership secured with John Henry's, an e-commerce meat distributor. They're a family farm based out of Michigan that has a mission to provide humanely treated, sustainably raised meats. They offer meats that are pasture raised, grass fed, and freshly packed with no antibiotics.
Every animal on their farm, which includes pigs, turkeys, chickens, and cattle, are grown up on their family farm in the sunshine, rain, and snow on pasture. They're never fed any antibiotics or hormones. Additionally, they house a custom butcher that cuts every piece by hand for you.
They offer a large variety of premium meats for you and your family in bulk, and they also offer custom cuts and custom packaging.
John Henry's came from humble beginnings with a family farm that believed in raising healthy and happy animals to create the freshest, best tasting, and most sustainably sourced meat. They started offering their products in local farmers' markets, and the demand grew from there. So many customers in larger cities were interested in fresh, premium meat that you can't get in a grocery store. So, a few family members from the farm started hand-delivering the meat to customers via various routes around the metropolitan Detroit area. With continued research and new partnerships, they were able to service even more customers in that area and beyond with outsourced shipping and delivery that ships your meat fresh. They now have broadened their reach and serve most of the eastern half of the United States. When their farm fresh meat arrives at your door, it's ready for the grill or ready for the freezer for your next meal. That's how fresh it is!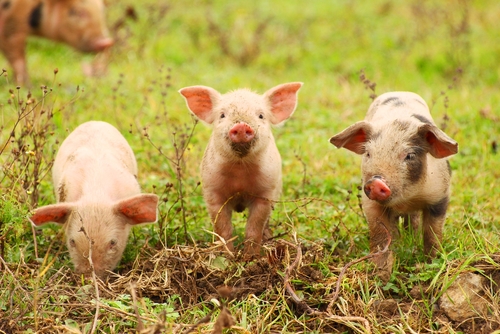 This family is dedicated and driven to provide exceptional customer service to their customers, not to mention their animals. They believe that happy animals that are treated humanely make for better dinner meals on your table. It's clear to see they love what they do, and they have a passion to share it with customers nationwide.
Something unique about John Henry's also is that they provide an app to make your shipments, orders, and deliveries convenient and easy right from your phone. They also have a YouTube channel where they feature various topics including a tour of their farm. Additionally, they provide a unique corner on their website with blog posts and recipes to make whipping up a meal quick and easy.
Just talking about this is making us hungry. Anyone else? We're excited to bring you this partnership to make meal prep and grocery delivery even easier and more convenient for you, your family, and your business. Talk to a Bonvera entrepreneur to learn more.