Recently, we've been sharing more information on our partner stores, including this recent post on Marketplace Select. Today, we wanted to share information on another partner store of ours called Quilbed. We'll be sharing key information on what Quilbed is, the benefits it provides, and why you should use Quilbed.

Before we begin, we wanted to reiterate how cool our partner stores are. A partner store is a specialty store that engages with Bonvera to offer our customers and entrepreneurs unique products and offerings available only to this community. This means that Quilbed partnered with Bonvera because they believed it was a win-win partnership. They could offer high quality mattresses to our entrepreneurs to expand their customer audience, and Quilbed could be a value add-on for Bonvera entrepreneurs for convenience and business building.
So, what is Quilbed? Excellent question. Quilbed is a premiere mattress hub offered exclusively to Bonvera entrepreneurs and customers. Quilbed offers mattresses, pillows, and sheets. Let's dive into their product line, shall we?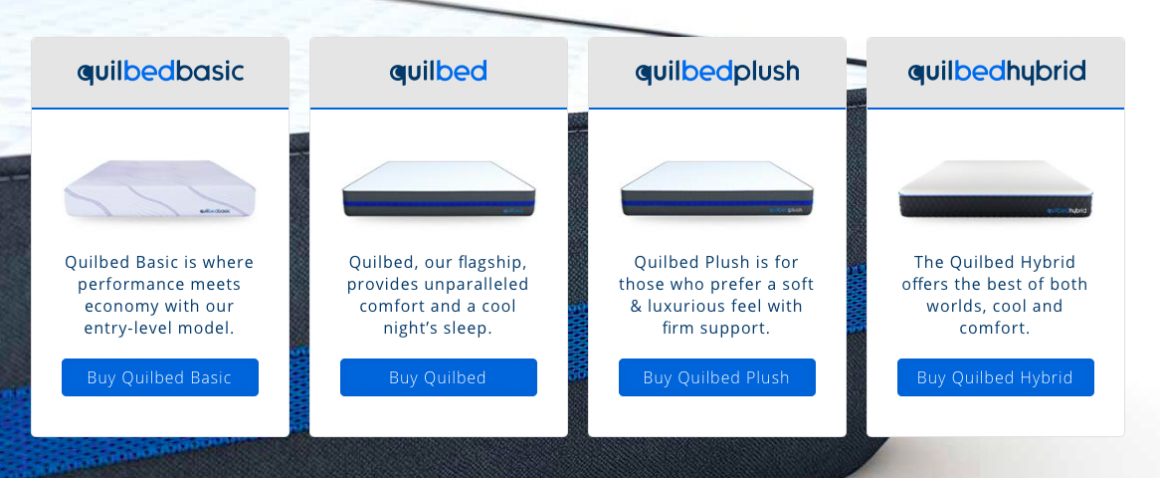 Quilbed offers four types of mattresses including Quilbed Basic, Quilbed Plush, Quilbed Hybrid and the original Quilbed. The Quilbed Basic is where performance meets economy with their entry-level basic model, while the Quilbed Plush is for those who want both firm support and a luxurious feel. Their flagship original product Quilbed provides comfort and a cool night's sleep. That's what Quilbed specializes in – a cool, restful night's sleep. Now, the Quilbed Hybrid is the best of both worlds – firm support with ultra-comfort and coolness.
Now how about that Quilbed Pillow? Raise your hand if you flip over your pillow to the cool side for best sleep. We'll wait. With this Quilbed Pillow, you won't have to do that. You'll have the cool side on all sides of your pillow. It's made with specific technology that keeps the material cool all night as you sleep, so you can rest comfortably and in cool fashion.
And finally, these QuilSheets are to die for. They're available in all sizes in white or gray. They're made of Tencel, which is an eco-friendly, botanical fiber that's silky to the touch. These sheets feature breathable construction and wick away moisture for cool comfort. They've even got extra deep pockets and oversized dimensions for large and oversized mattresses.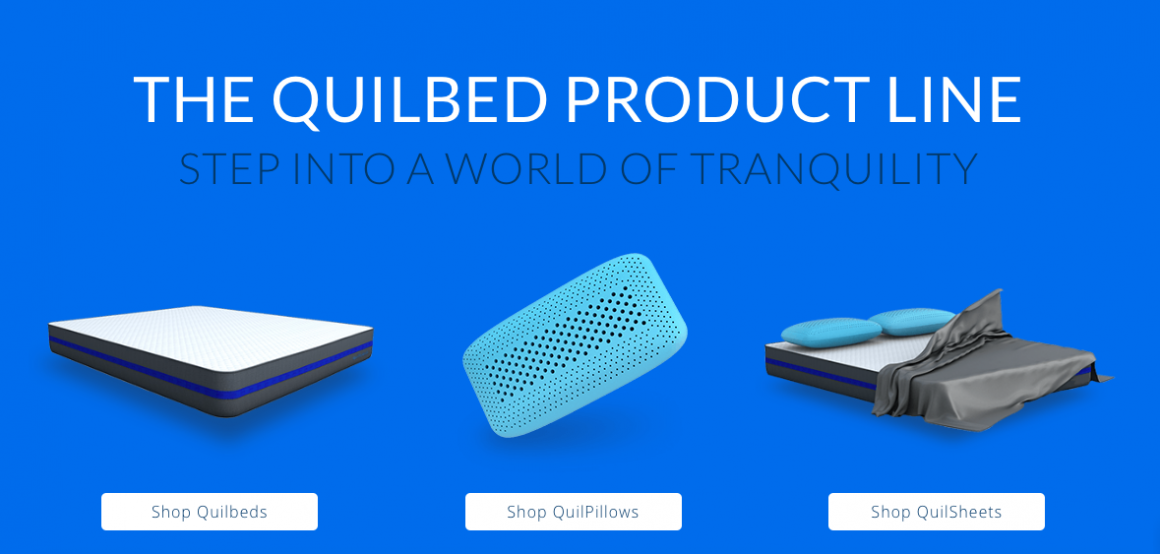 What's different about Quilbed. Quilbed specializes in Memory Foam technology. The Quilbed is made with a unique Quilgel Memory Foam that's supportive, comfortable, and a temperature – regulated sleep surface. The QuilPillow is made with this exact same Memory Foam to provide comfort and proper spinal alignment. It's even ventilated to keep optimal airflow for coolness and temperature regulation. Additionally, Quilbed offers free shipping and free returns, a 20 year industry leading warranty, and a 100 night free trial.
Something really unique about Quilbed. Quilbed actually partners with local churches, organizations, and charities to donate returned mattresses for use as they deem necessary. If no one takes the mattress, they recycle the mattress and its materials. At Quilbed, they believe in helping those in need and this is how they do it.
All in all, Quilbed isn't just after a comfortable mattress or a plush pillow. They're after creating the ultimate good night's rest. As entrepreneurs at Bonvera, we know about hard work and hitting the pillow when you're absolutely exhausted. It's the work that entrepreneurs put in day in and day out. You, entrepreneur, deserve a good night's rest and you can do that with Quilbed.
Learn more about Quilbed through your BackOffice, entrepreneur, or talk to a Bonvera entrepreneur today to learn more about this unique value add on and why it's unique when you shop through Bonvera. Get connected to us at support@bonvera.com or by calling 316 – 260 – 2225.