We've been doing all we can to keep our lips sealed on this special and exciting project, but today we're excited to announce the launch of Bonvera's new Luebella Skincare line. We're sharing the ideas behind the rebrand, the science behind it, and the brand new products you're going to fall in love with.
Part of being a world-class company, we are always striving to create and offer world-class products to our field and to our customers. It was time for Luebella Skincare to get a facelift (see what we did there?! Wink, wink.). With a team of incredible marketing professionals from Fletcher Marketing & PR and a group of Bonvera ladies, they put their heads together and decided on a look that was fresher and cleaner. They wanted this skincare to appeal to women of all ages, whether they're in their 20s looking to take good care of their skin or in their late 60s looking for anti-aging support. Because of this, the brand became lighter, fresher, and cleaner. It's fun and approachable but also sleek and modern.
In the midst of the rebrand, this team partnered up with highly sought after dermatologists who are experts in the skincare space to create medical grade skincare that delivers results. Behind this power-team is Angelia Inscoe, who has started her own skincare company and helped formulate our skincare line. She brings her wealth of knowledge and expertise to Luebella.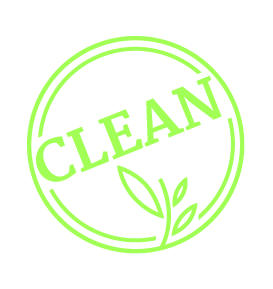 With her direction and guidance, Luebella Skincare is formulated to be clean skincare regimen. Luebella Skincare is made paraben-free, dermatologist tested, non-comedogenic, cruelty-free, gluten-free, and vegan. With this skincare line and the incredible formulation behind it, you will have a foundation set for optimal skincare and safe for all skin types. The new Luebella Skincare line is made up of two kits and seven products in total. Let's take a look at the two systems first.
Luebella Ageless System

Luebella Flawless System
The two systems are named Flawless and Ageless. The Flawless system is made for healthy, beautiful skin from the inside out. The Flawless kit comes with the Cleanse, Vita-C Moisture, Hydra-Plump Serum, and Br[EYE]ten Eye Cream. This is a really great regimen for everyday use for healthy, clean skin.
The Ageless system comes with the Cleanse, Vita-C Moisture, Collagen Boost Serum, and Br[EYE]ten Eye Cream. The Ageless kit is made to support the anti-aging process from the inside out. Aside, each of these products are available individually. There are two individual, stand alone products that include the Bamboo Scrub and Drench.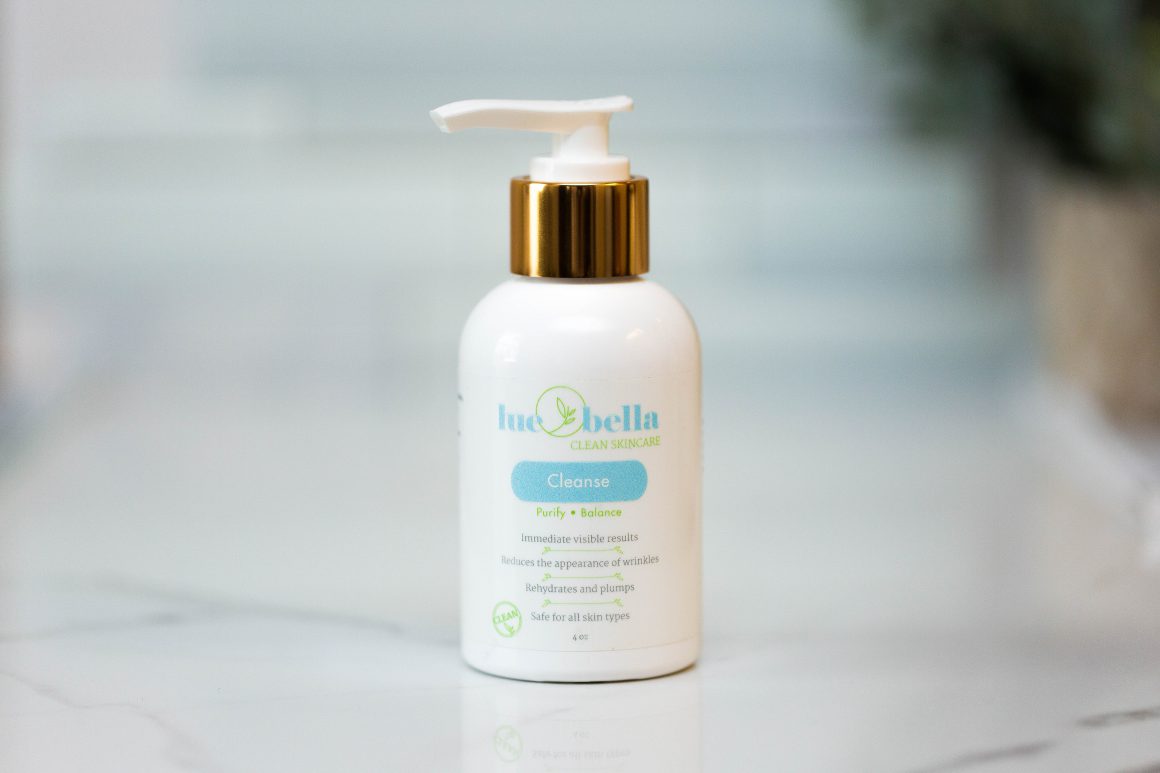 The Cleanse is made to purify and balance your skin. It reduces the appearance of wrinkles while rehydrating and plumping your skin. Apply to wet face, neck, and decollete. Massage in gently and rinse thoroughly. Repeat morning and night.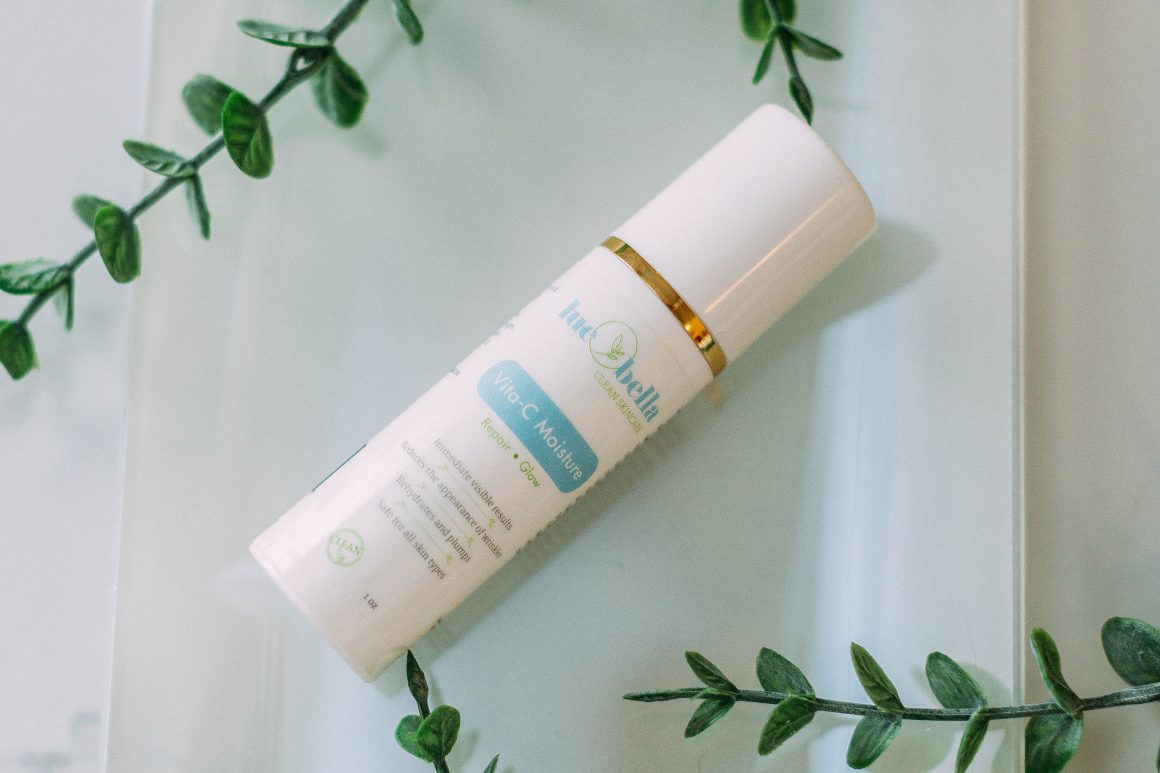 The Vita-C Moisture is made to support healthy skin and help it glow. Apply to face, neck and decollete twice a day. Repeat morning and night.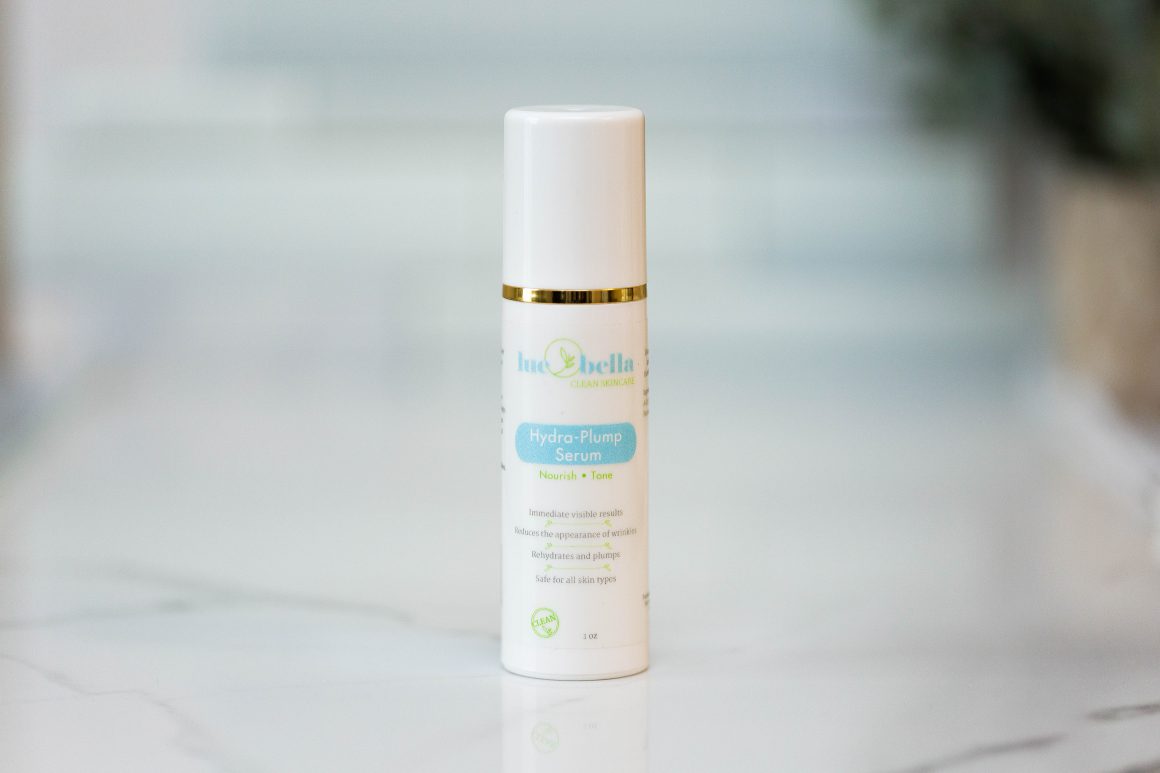 The Hydra-Plump Serum is made to nourish and tone your skin. It's key to the Flawless system. Apply a thin layer face, neck, and decollete twice a day. Repeat morning and night.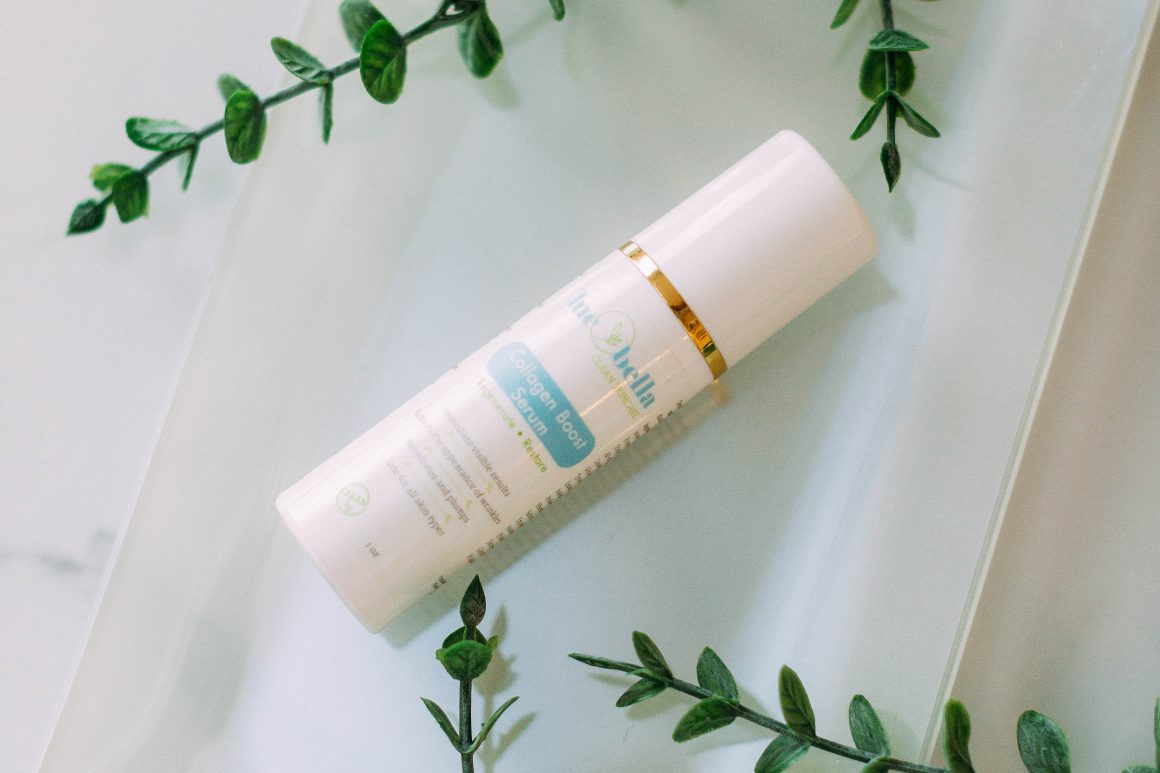 The Collagen Boost Serum is made to regenerate and restore skin. It's essential to the Ageless system. Apply a thin layer to face, neck, and decollete directly after cleaning each night. Continue with your normal skincare regimen. This is to be used at night only.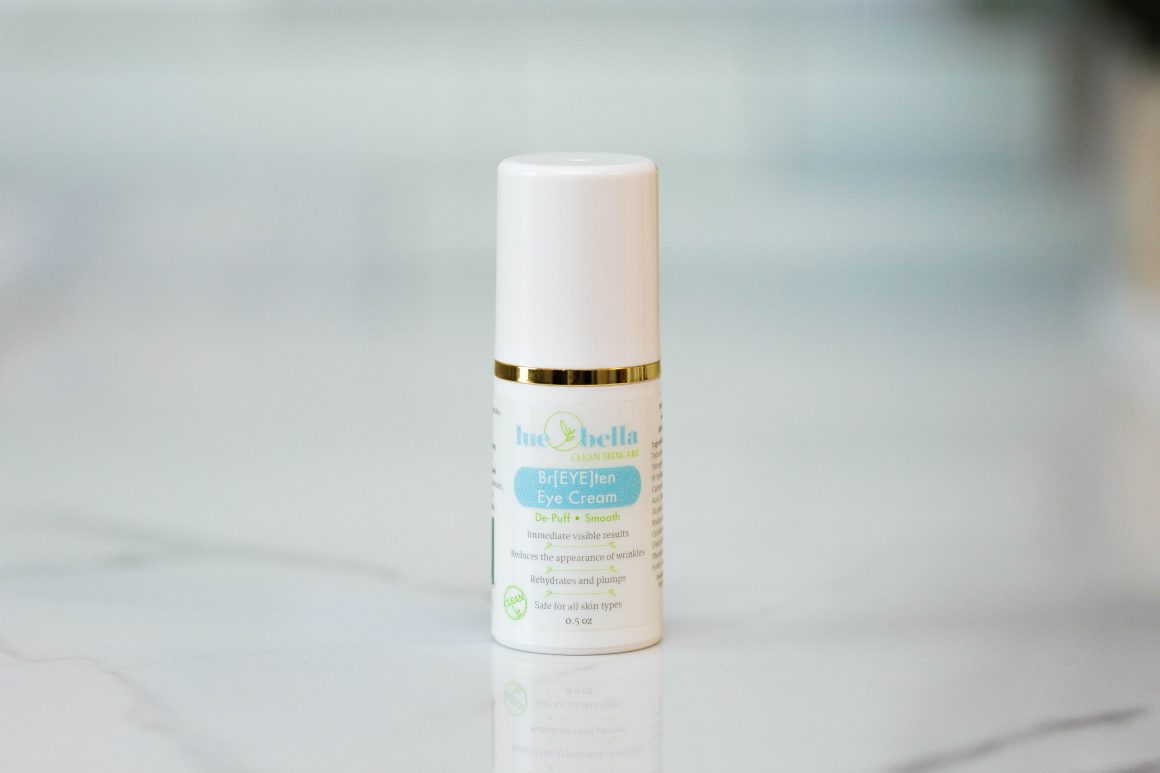 The Br[EYE]ten Eye Cream is made to de-puff and smooth skin. Apply to clean, dry skin around the eye area. Repeat morning and night.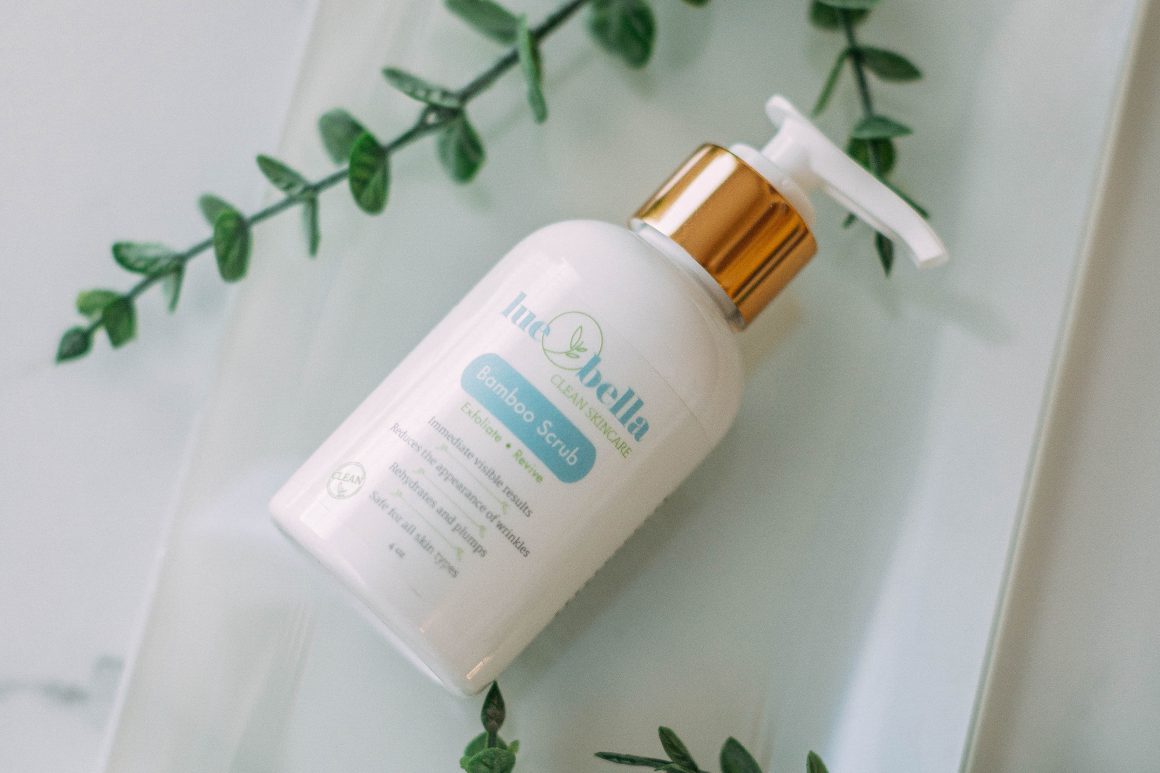 The Bamboo Scrub is made to exfoliate and revive skin. Apply to clean, damp skin in a circular motion. Rinse thoroughly. Use as needed product.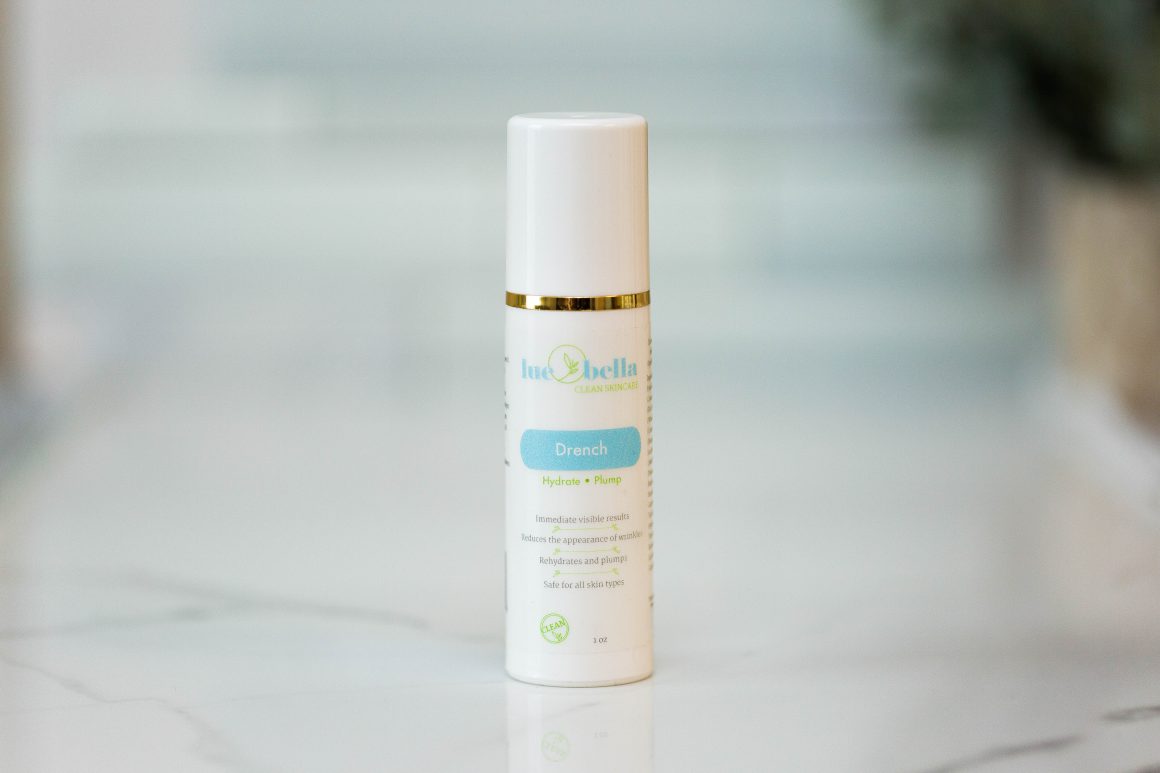 The Drench product is made to hydrate and plump skin. Apply to face, neck, and decollete twice a day. Repeat morning and night.
We're so excited to bring this incredible clean skincare line to you with a fresh, new look and superb formulation for beautiful, healthy skin for you, your friends, and women in your communities. Every woman deserves to feel beautiful in her own skin. With glowing skin, she can shine from the inside out. Luebella Skincare is sold exclusively through Bonvera entrepreneurs. Luebella Skincare products is available for purchase. Contact your Bonvera entrepreneur to find out how to get this fabulous skincare or sign up to be an entrepreneur today and get the perks of being a business owner and receive BV for your business. Get connected to an entrepreneur in your local area by emailing us at support@bonvera.com. Shine on, ladies.