"Whatever you do, work heartily, as for the Lord and not for men, knowing that from the Lord you will receive the inheritance as your reward. You are serving the Lord Christ." Colossians 3:23-24, ESV.
The next couple we are going to feature work as hard as they can to honor and serve God and to bring Him glory in everything they do. And that's what makes Jason & Melinda Thomas such wonderful servant leaders.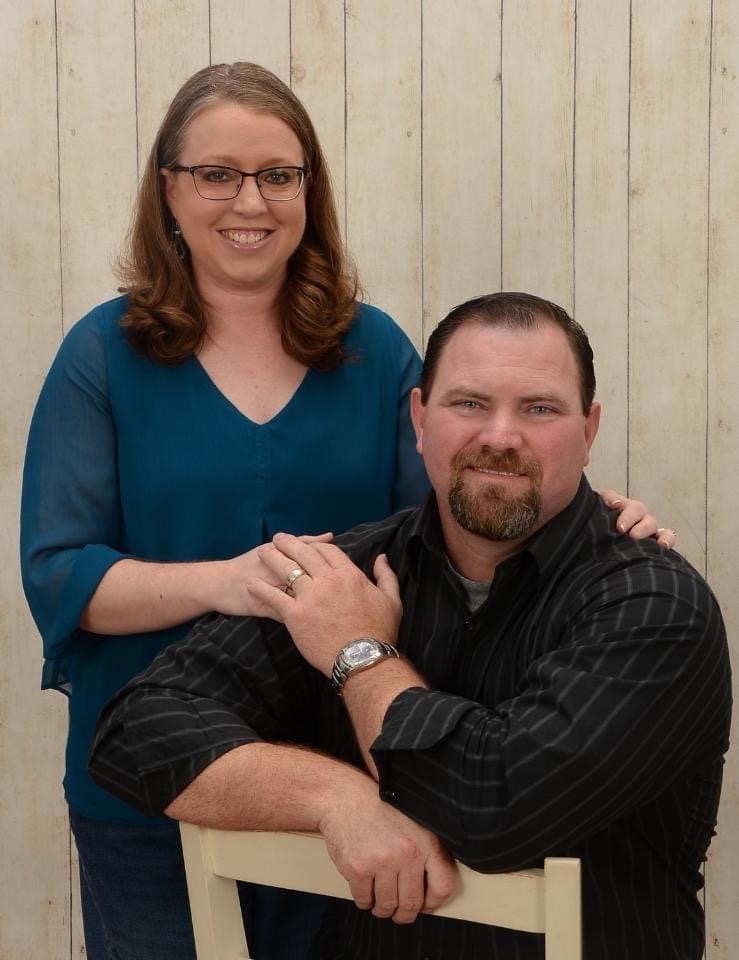 Before Bonvera came along for the Thomas family, life was always a balancing act – between not enough hours in the day and not enough funds to help ease medical bills. Melinda remembers, "Everything was going downhill. The health of our family was declining. In particular, one of our sons had some major obstacles to overcome." With medical bills adding up, this added strain on their relationship. (According to Dave Ramsey, money is the number one issue that couples argue about.) Melinda continued, "When you have health issues and financial battles, it takes a toll on your marriage and your parenting."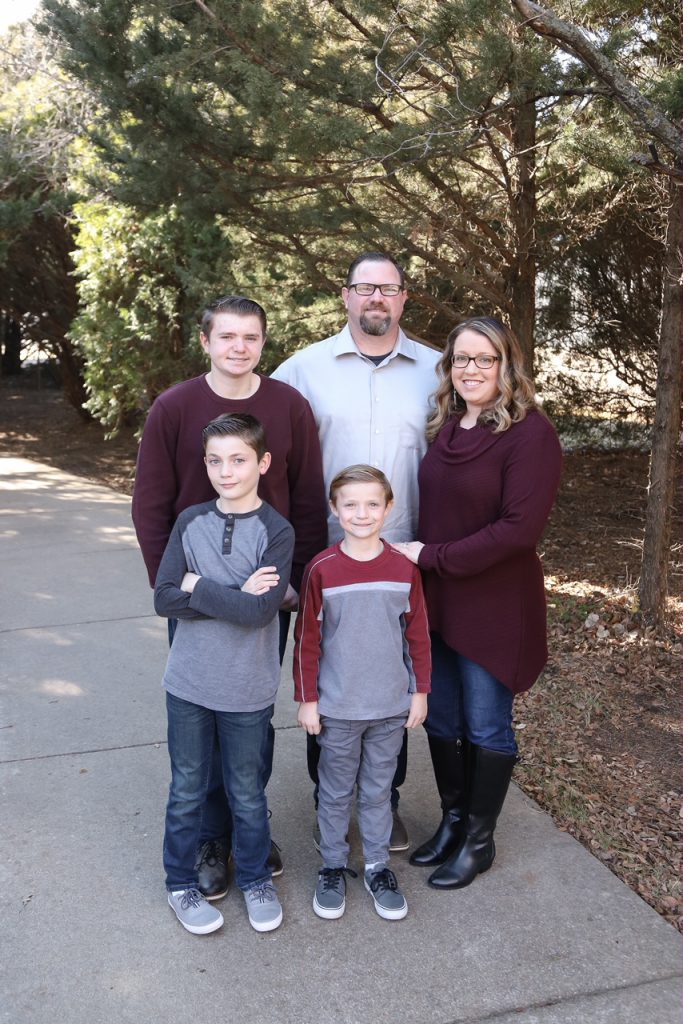 Feeling desperate, lost, and at rock bottom, Jason & Melinda weren't sure what could turn things around for them – outside of praying.
"Things felt brittle." Jason added, "We didn't know what was next. And, it seemed like we were at the point where we were just bracing for the next blow – the next negative impact – waiting to see if we could weather the storm." Being in this situation brought Jason & Melinda on their knees to God, recognizing that they couldn't do it alone.
"That was a reckoning, and God came into the scene as a wrecking ball more than anything else – clearing a path for us," Jason said.
Although Jason & Melinda are up-and-coming, quickly rising Bonvera Leaders, they both still work full-time. Their first goal is to be able to walk away from their jobs, starting with Melinda's first. Melinda explains, "We have looked at how putting so much of our time during the day toward a career affects everything else in our home, even down to what we eat." Melinda and Jason usually get home around 6pm Monday through Friday. Oftentimes, there's activities after work (after school sports, church/community events, etc.). "We end up stopping at home quickly, running here to go there, so we grab fast food. Or when we do cook, it's using boxed or precooked items. We're having to take shortcuts, and it's not nutritionally good for us," Melinda explained. With a child having health issues, it's important to Melinda and Jason to provide healthy, nutritional meals for their family on a regular basis. "Our window of time in the evenings is very short, and we have to cram our quick-prep supper in there somewhere – along with other household chores, homework assistance, bedtime routine… We try to utilize our time the best we can, but it's a struggle to try to get everything done that needs to get done without even taking into consideration the quality time we want with each other & our boys," Melinda added, "Having time during the day to complete household tasks would allow for more quality time in the evenings & weekends. I never used to think about what my job was costing me and my family."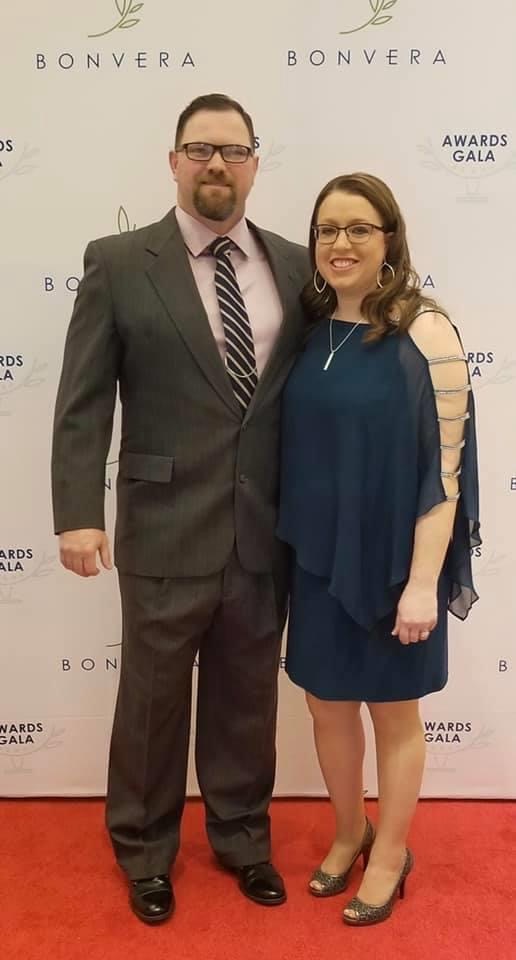 Having a full-time job before being involved in Bonvera was a sense of security for Jason. He thought, "I have a great career ahead of me. I have security. I have a job that is my cup of tea. I know it so well that I'm a fish in water when I go to work." But Jason understands that there's no growth in contentment. Growth comes in uncomfortable situations and pushing yourself. "But now, with being involved in Bonvera, the plan is to not stay in that comfort anymore. I have a different set of lenses that I'm looking through which allow me to see options that I didn't know I ever had. And now that I know what I know, I'm not only pursuing great things on a better path, I'm also finding that there's a bigger ceiling to my capabilities in who I am as a person, as a dad, and as a husband. Even if you're the best in your field and the best at what you do, don't let being the best limit you from being the best you."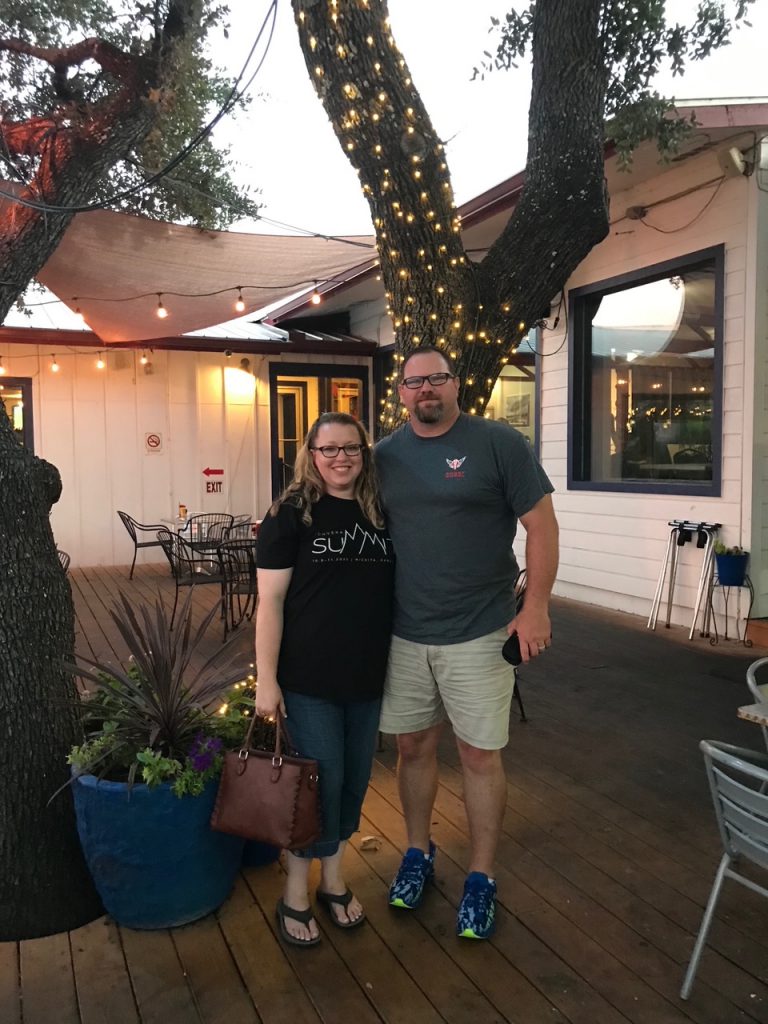 Jason & Melinda are testaments that you don't have to have any experience in this industry to succeed. They have been in the industry a little over three years now. Jason explained, "I knew at some point I was going to need a side-gig. I knew that I needed to find something to provide a bit more financial security. I wanted to push my limitations on things I'm good at." Melinda fondly remembers Bill Newton chatting with her father, Bob Royer, about the Bonvera business, "Two years before we joined, Bill stopped by my dad's business one day to talk about the Bonvera opportunity. At the time, my dad gave the 'I'm too busy right now to get involved' excuse. But, Bill planted a seed that day – and that seed started to grow two years later."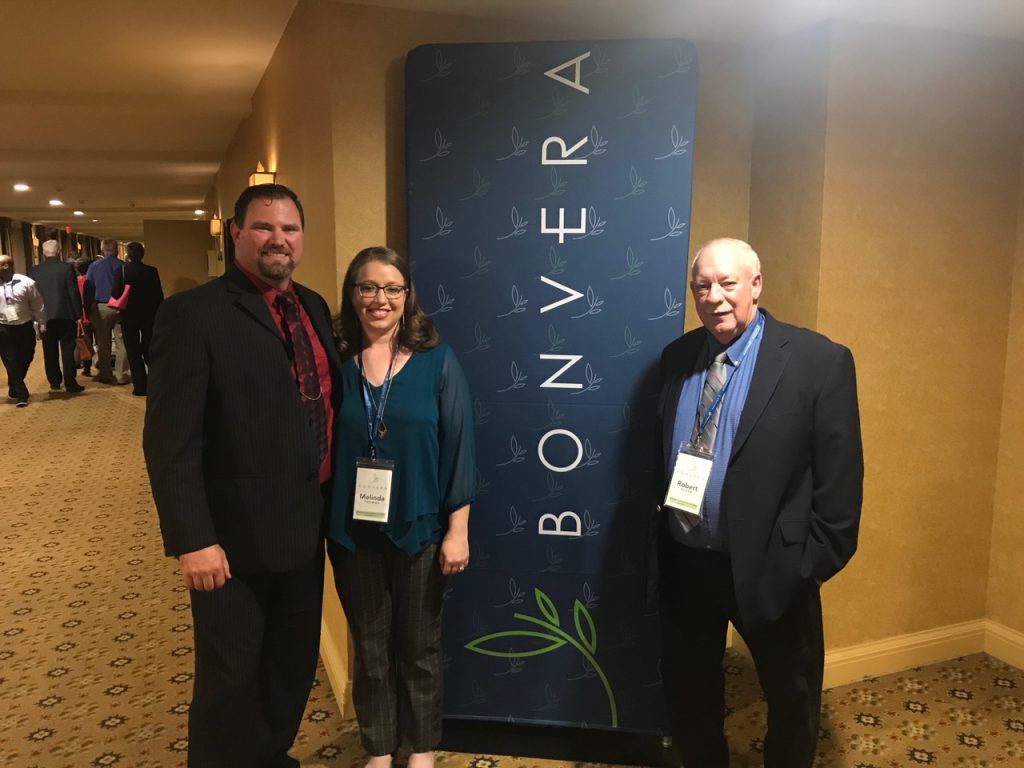 Jason & Melinda claim that once they got started, they did nearly everything wrong. "God bless, Larry Cox! He would give us support and advice, but we thought we knew better – and we were going to do it our way." In their first several months with Bonvera, Jason & Melinda were heavily focused on the product instead of the business and the community. "We did everything the leaders say not to do," Melinda added, "But what I love about this community is that the leadership is so flexible and forgiving, all the wrongdoings can be turned around at any point to start becoming successful – and your past mistakes are not held against you. That's a true testament to the people who make up the Bonvera community."
We all have heard the phrase, "Hindsight is 20/20". And that's true for Jason & Melinda, "What we thought when we first embarked on this adventure turned into a much better deal than anything we could have ever envisioned. The community has proven itself over-and-over-again to us in ways that you don't experience in traditional businesses," Melinda explained.
Within the Bonvera community, you will hear a lot about "your why". Jason & Melinda haven't shied away from what their why is: "to have the freedom to be involved more in their kids' lives and to have the flexibility to live healthier in all areas." But they also agree that their why evolves and changes as they grow their Bonvera business. Jason explained, "If you strike hot metal, there's flaking. Those are the impurities from within the metal coming to the surface and it's struck away as you're forging this metal. You reheat it and more impurities come to the surface. As you continue to strike this metal, you will end up working with more and more pure metal by the time you're done shaping it. It's one thing to establish a why and a heading, where you want to go – but as you progress, you reshape the result you're looking for. So yes, I absolutely believe that your why should change and evolve."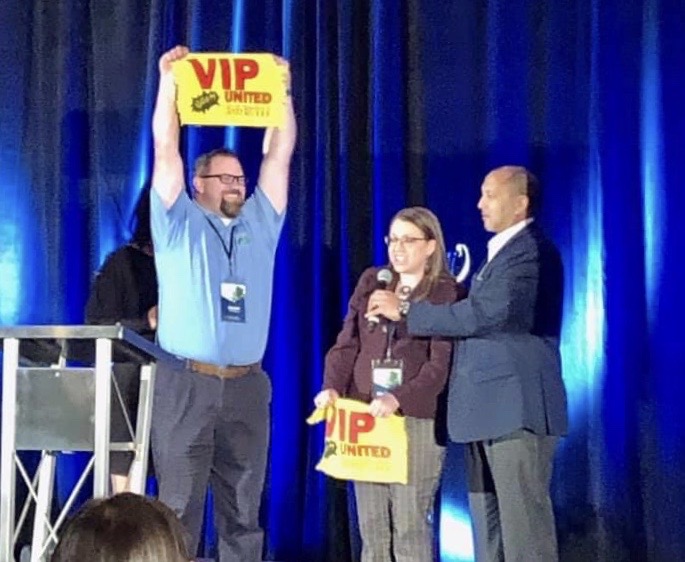 This is a power-couple on the rise! When asked what their "secret sauce" is or what makes them a unique leader or teammate, Jason jumped at the chance to reply. "Our secret is how different she is from me. There's an amazing dynamic that we put together being cut from two different types of cloth. Her ability with oration and how eloquent she is, is absolutely extraordinary." Jason is relatable and has a way of transferring a contagious excitement into those around him. People naturally gravitate toward him. Melinda also added, "The words 'give up' are not in our vocabulary." Jason continued, "Tenacity is consistency. It's a character of consistency because if you get beat down, get back up, and keep heading in the same direction – your steps get refined."
Bonvera has a way of inspiring change through community. When asked how Bonvera has changed their lives and what Bonvera has allowed them to do differently, Melinda let out a small chuckle and replied, "Can we say that it's changed pretty much every aspect of our lives?" The health of their children improving has been the biggest gift. "Bonvera, the community, the products, Dr. Davis – all combined gave us our child back! If that would have been the only thing we ended up getting out of taking this path, it would have been so worth it! But, it has also filtered into every other aspect of our lives. The community has brought us back to a place where we can truly enjoy each other; it's really touched our marriage and parenting." Jason added, "Our passion is to not only be able to experience what's been offered to us, but to also give others the same opportunity we have been blessed to have received."
We ended the interview with a few fun questions.
Is pineapple ok on pizza?
In unison, this couple replied, "Yes!" Melinda followed up with "Canadian bacon and pineapple!"
What is your go-to snack?
Jason quickly replied with "Cheese sticks. I like mozzarella string cheese." When asked if he bites it or if he takes the time to peel it, Jason explained, "Both! It depends on the type of mood I'm in. It's therapy food." Melinda added that her's would be chips and salsa.
When asked if they could be any super-hero, already made up or a new creation, who would they be, Jason said, "My goodness! How cool would it be to fly and lift anything into the air?! I want to be Superman!" Melinda's heartfelt response was, "I want to be my kids' hero. The most important people in my life are my husband and kids. And if I was their hero, that'd be pretty super to me."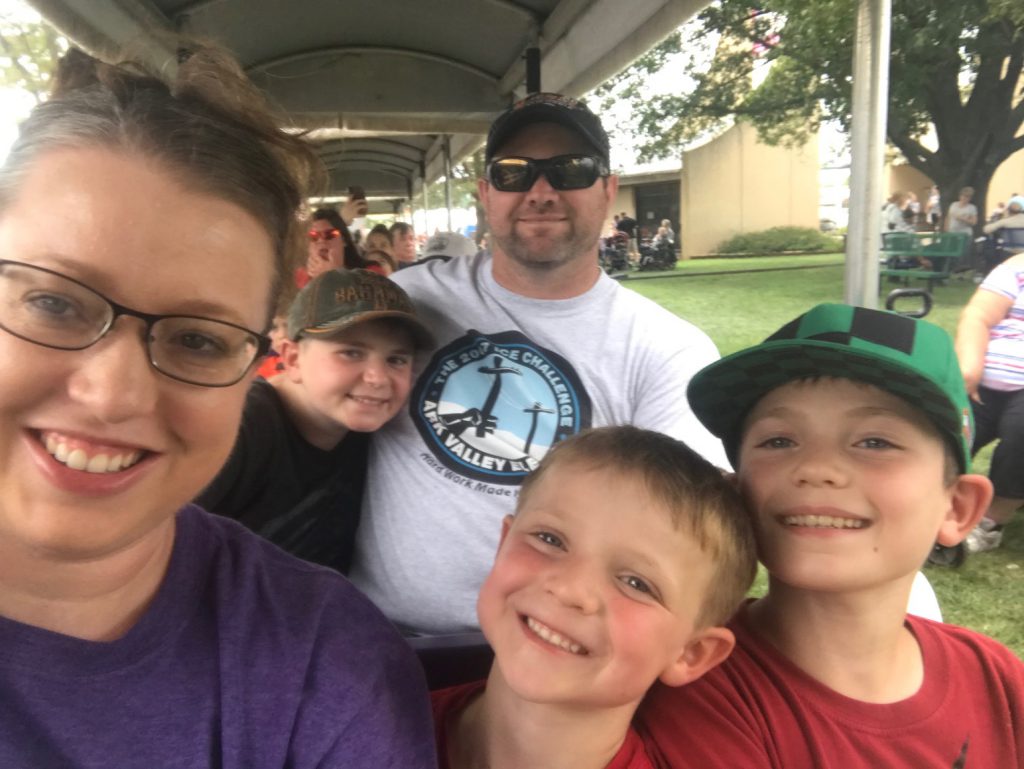 When asked if they had any follow-up comments or suggestions, Melinda wanted to add, "Jason and I had never owned our own business and had no experience in this industry. So, if we can find success here – anybody can! We came in with the wrong focus, and tried to do it our way instead of listening to the training and the leadership initially. We messed it up about as bad as anyone can mess it up. However – because this community is so forgiving, literally anybody can win if you just plug in. They'll help you get back on the right path." Jason added, "We live in a society where the media and society tell us that our culture is not a part of life anymore. They're going to think for us and tell us what to do; that we all are thought for, not thought of. We are living evidence that while we didn't know what we are capable of (and we're still tapping into that), we need to remember that we all have special stuff inside of us. Everybody does! And, everybody has an opportunity and the same platform to be able to tap into what makes them so great – then use that in the community to reach out to other people and be infectious with it. We need to remind people that we all are special – that this culture is not only a big part of life, but incredibly vital to our society now! A great place to start is to get connected into the Bonvera community environment to help figure out how to get the uniqueness inside you, what makes you you, out to share with the world. There are so many people that are born, live, and die without ever tapping into what makes them special and unique – who they really are; and that's so sad. It's tragic really. We have an amazing opportunity with great tools, resources, world-class leadership and mentors, to be able to help bring everyone's gifts out." Melinda added, "The way the leadership pours into everybody is incredible, and makes us all better. The Bonvera community has definitely changed our lives, which has even been impacting those in our circle that aren't a part of Bonvera because of learning how to relate better. It's pretty incredible when you find people who are genuinely invested in yours & others' lives, because we live in a society where it's very 'me' focused – which is not the case in this community. Here, it's about lifting others up."